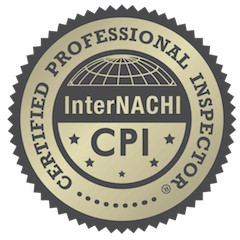 Steven Phillips—InterNACHI Certified Professional Home Inspector (CPI)®
Steven Phillips is the owner and home inspector of Knight's Shield Home Inspections LLC. For most of his life, Steven has been enamored with construction and ever-eager to sharpen his knowledge of the housing industry. From the nuanced architectural styles of homes to the finer points of the homebuying process, Steven loves it all—and he's proud to have led successful careers in both construction and in home inspections.
Raising the Standard
Before he became certified as a professional home inspector, Steven worked for many years as a sheet metal worker. This experience served as a way for Steven to transform his passion for homes into something tangible. Since then, Steven has never looked back, working diligently in order to hone his knowledge of structural design, building materials, and mechanical processes. As a professional home inspector, Steven strives to supplant the standard home inspection with a superior service that goes above and beyond to protect his clients as they prepare for one of life's biggest investments.

Firefighter Owned
When he's not inspecting homes as a home inspector, Steven works as a volunteer firefighter. Helping others is a central motive in Steven's daily life, both personally and professionally. Nothing brings him more joy than doing his part to protect and improve the community.
 Top-Quality Home Inspections You Can Trust
At Knight's Shield Home Inspections LLC, it's our goal to offer a top-quality home inspection that you can trust—and there's no better way to do this than by including you in the process. This gives us the chance to discuss each component with you in detail so that you can learn what you need to know about a property. Contact us today to request an appointment.